An experience for the whole family …
… or a quiet time for two …
We invite you to spend a nice little holiday in one of the six holiday flats, one wheelchair accessible, on our farm located in the small city of Oldenburg in the north-west of Germany.
It was built in 1858 and is placed in the idyllic landscape nature reserve round of the river "Hunte" ("Hunteniederung"). Surrounded by oak trees, you can relax in our huge farm garden, take trips to the North Sea, the "Ammerland" or the "Wesermarsch" and explore Oldenburg with its extensive cultural offers and its surroundings by bike or foot.
We would be pleased to meet you!
Photo of the week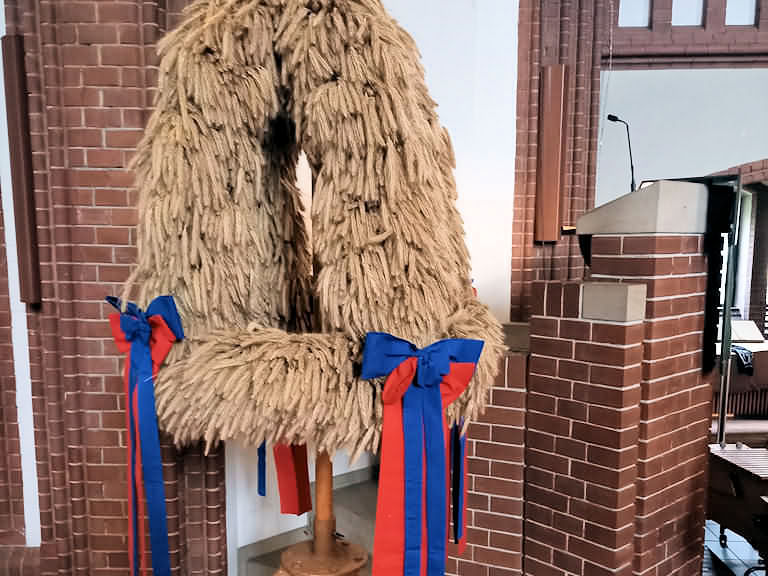 Your family Hollwege