Familyfriendly
This is the right place for children! They can get to know our ponies, rabbits, goats, cats and chickens and have enough room to ride bikes, go-carts or kids' tractors around the yard. Swings, a trampoline and a huge sand pit invite them to play and enjoy themselves.
Or you enjoy the view to the fields and meadows with cows, sheeps and horses. The romping around, hiding games and hilarious-Being is not neglected and even in bad weather attracts a wide range of board games and indoor-toys.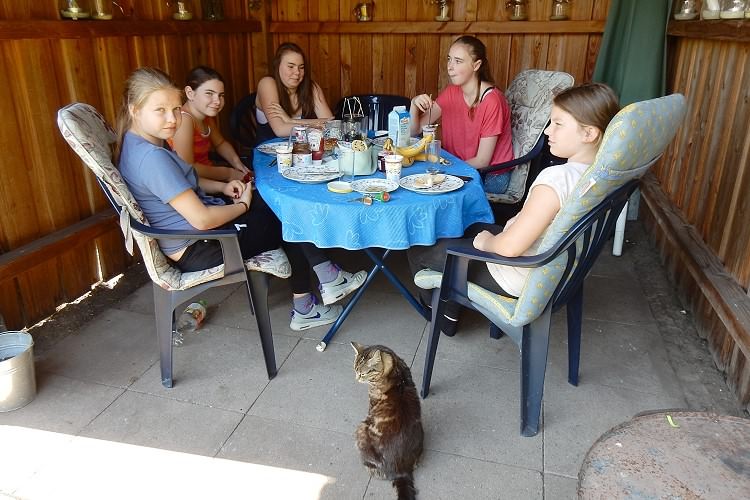 Leisureactivities
We shall be happy to lend you bicycles including 2 bicycle trailers for 2 children each for excursions into the surroundings. This allows you to explore our lovely countryside without any stress. And of course we have lots of maps showing all the cycle tracks waiting for you.
We also have a number of tips and suggestions for special outings. For instance, tours in covered wagons and canoeing on the river "Hunte" are always popular.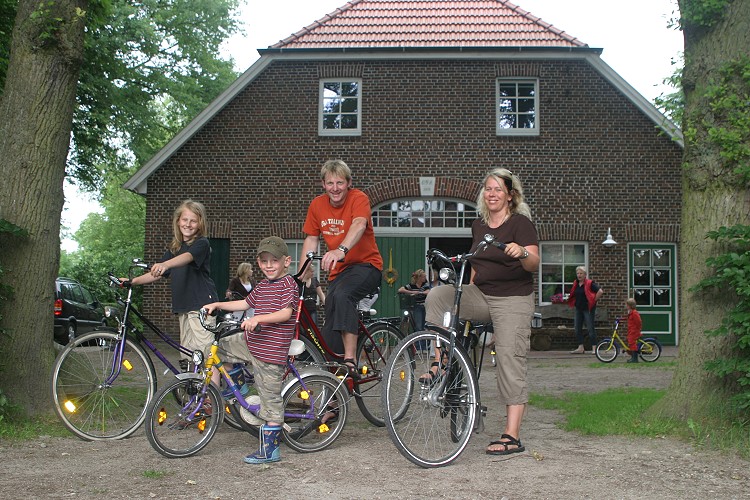 Our cottage garden – an oasis of rest
In the large flowering cottage garden you will find peace and relaxation. Sit down in the beach basket and let your mind just dangle.